About
It started with one small step
That business and that life we always wanted? We built it. And we can help you build yours too.
The history of Giant Leap
Giant Leap began in 2003 with an exclusive focus on consulting. It soon grew to include peer mentoring groups that meet in Vancouver, B.C. and recently in Seattle, Washington. Since we started, we've helped hundreds of business owners find their ideal path. We're adding workshops and assessments to our offering, to enable us to help thousands more.

Founder's story
George grew up in a small family business, learning from an early age that there are both good and bad ways to be an entrepreneur. He had a rich and varied career path, serving in the diplomatic corps, getting an MBA from Stanford, and running two multi-million dollar companies. His journey has given him experience and empathy, and he uses these to help business owners create the entrepreneurial lives they've always wanted.
A word from our clients
There's a trust people have in George. When he calls me on something, I can tell he's coming at it with compassion and non-judgement.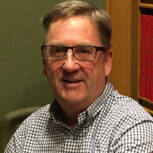 George is very adept at keeping senior leaders strategically moving forward. Having been in our shoes, his wise and candid counsel is rare.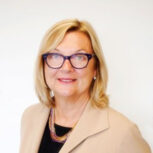 Founder's story about Giant Leap
"Innovation in the 1960s was dominated by the space race, which culminated in the first moon landing on July 20, 1969. On that day, Neil Armstrong uttered what has become one of the most famous phrases in the English language: 'That's one small step for a man, one giant leap for mankind.'
Growing up in the space age, I have been inspired by the passion, curiosity, drive, and commitment to excellence that represents the best of the U.S. space program. I believe that taking small, meaningful — and often challenging — steps, ultimately culminates in giant leaps."